Description
Dress Detail
Top:
Pure Banarsi  Rust shirt has been endowed with elevated embroidery on sherwani collar neckline and heavily embroidered border on hemline, appliqued on the hem in magenta. Embroidery work includes zardozi, hand embroidery using kora, sequins, beads, shiny stones etc.
Trouser/shalwar:
Rust  Pure Crepe Silk trouser
Dupatta: Pure chiffon dupatta in magenta, small floral motifs scattered all around and lace implemented on pallu.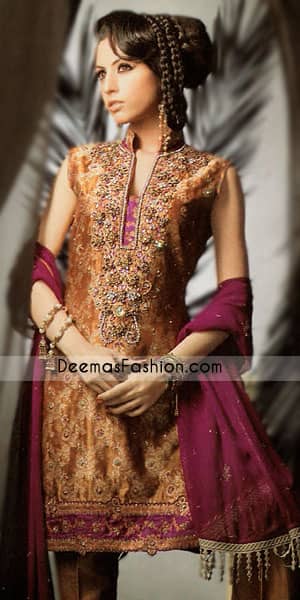 Save
Save